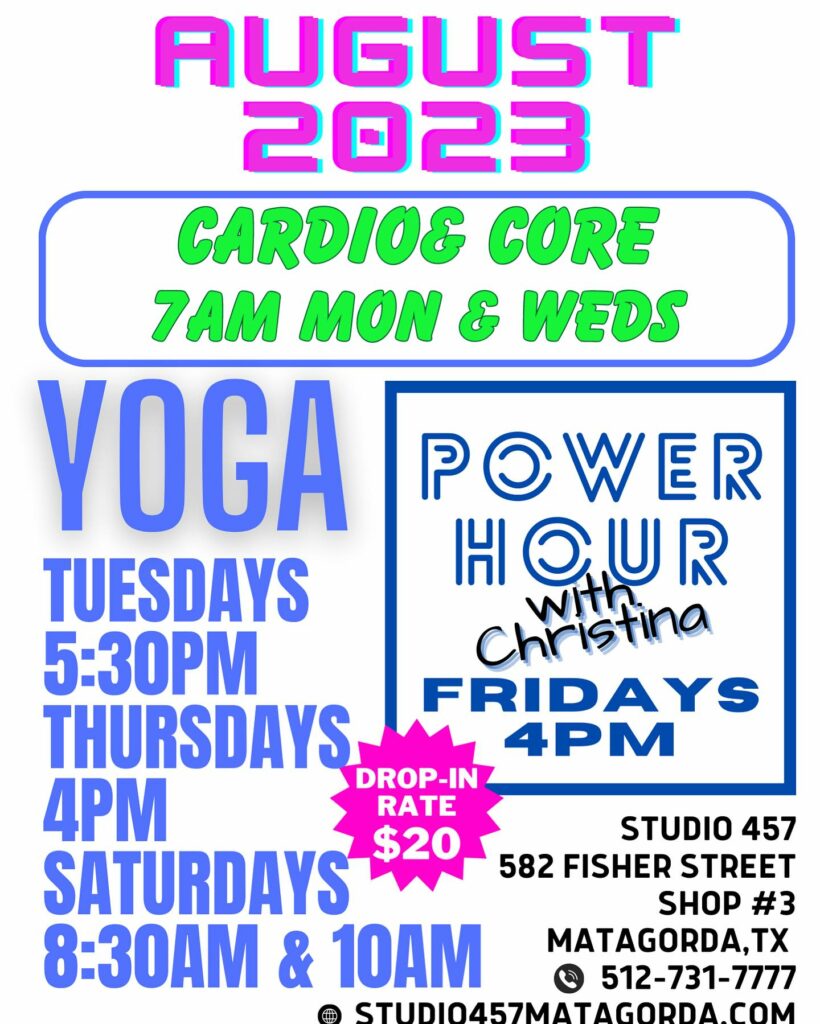 Facebook Posts
If you are headed to the beach today, just be aware. It does smell a little fishy down here today. ... See MoreSee Less
The island across from Matagorda Bay Matagorda Bay Nature Park
Any updated on how it looks today? We are supposed to go this weekend.
Is the river affected also
Alyssa Bustamante I was coughing the whole time I was there.
I have relatives coming from out of state and they love the beach. How is the beach at this time? Are there a lot of dead fish? I heard the county had cleaned up some of the dead fish. We are not interested in going in the water. Just want to hang out, watch the waves, and have some refreshments.
That red tide will get you sick
I wouldnt swim in that water right now even if I lived back down there
Update on the Red tide? Are there still dead fish and bad smell?
Have to pee but not going I that..so gross!
We have another beach report out today. Please stop by Studio 457 for a ribbon cutting at 2pm and Sip and Shop starts shortly after that at Cassady's Coffee Bar & Cafe. ... See MoreSee Less
Play

I have subscribed to you on youtube and left a comment there. I will do it here as well. Can you please show how loose or packed the beach is when you pull onto it. Or any real beach conditions. I need more than "it's a 4x4 only" or "as dry as I have ever seen it". Just a quick clip of what it looks like as you pull on and off the beach with some feed back. I love the content, and go down there every year to go fishing. We normally go camping for around 5 days or so and would love a heads up on beach conditions before we take 4 or 5 trucks out there. Keep up the content. Thanks.
Mae Ishmael Kai Ishmael David Lowery Longino Trey Ureste ☀️
We have another beach report out in time for the holiday weekend. ... See MoreSee Less
Play

Gorgeous!! Thanks for the great view this morning! We were down about 3 weeks ago, the tar was pretty nasty, how's that situation looking?
We have never been to this part of Texas, but we are coming this weekend after a wedding in Houston. Will it be safe to swim in by Sunday, or are there riptides predicted after the rains come through? I heard this beach is way better than going to Galveston.
Zack Brantley Daniel Dill Jason Hanson
Load more